November 9 2012
6
09
/

11
/

November
/

2012
07:30
French Department :

66 - Pyrénées Orientales




To discovert this castle, listen

concerto of Bach

The Castle :
Situation :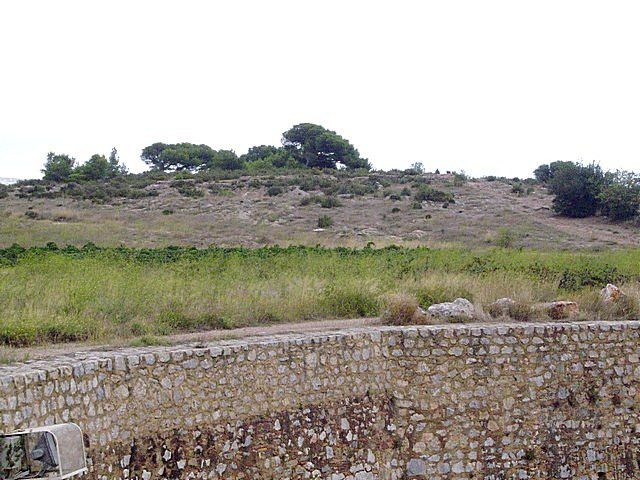 The small town of 'Salses le Château' is located at 12km on the North of Perpignan, near the Mediterranean sea and the motorway A9 to Spain. Click to see where is this castle

A name of town with the word "Château" (Castle in English), you understood that "your French-Knight" could go there.
Description of the castle :
This town is known for its powerful and splendid fortress (I would speak to you later about it), but curiously i read on my geographic map a symbol of ruined fortification to a hundred meters on North. I must go to this enigma.
Near the edge of the rampart of the big fortress of Salses, i see a small hill. Is it the place of old castle ?
Outside
In front of me, there is a beautiful wall ! ..... I imagine you say : "The french-Knight is stupid, no wall of castle here !"
No, I have no problem with my eyes, these stones are well a very old ruin, sometimes named:
Old castle,
Primitive castle,
Antic fortification.
Come with me to look at together the architecture of this "wonderful" antic castle.
I walk around the old fortification, and I see it is a classical fortress. There are 4 walls and a little tower at each corner. I think this old tower had a rectangular form. It is too old to have a circular form.
Inside
Of course, it is not a palace like Versailles of French king Louis XIV (list of kings) but it is possible to remark a foundation of an inside wall. At the center, there is a circular hole. I imagine it was a cistern or a well.
Now, it possible to draw architect's plan.
Before to leave this old ruined castle, i see the big fortress near.
History of castle :
About the 4th century, a fort is present (it is what some historians imagine).
In 943, a place named Salsulae pertaining to the abbey of Lagrasse is quoted in a text.
About 1074, a named family Salses (?) is written in an old text.
About 1172, Alphonse II of Aragon buys the grounds and founds a village.
In 1173 (?), the village is surrounded by rampart.
In 1462, the Earl of Foix attacks the fortifications with success.
In 1493, the place belongs again to Aragon.
In 1496, the village is plundered and the castle is destroyed by the Marshal of Saint Andre.
At the 21st century, the visit is free. Be careful, a lot of stones are moving.